9 CD box set with 112-page booklet

Disc 1: A Saucerful Of Secrets
Disc 2: Meddle
Disc 3: Dark Side Of The Moon
Disc 4: Wish You Were Here
Disc 5: Animals
Disc 6: The Wall (1)
Disc 7: The Wall (2)
Disc 8: A Momentary Lapse Of Reason
Bonus Disc: The Early Singles

Art Direction & design by Storm Thorgerson & Stylorouge

Box image, book frontpiece & endpiece by Storm Thorgerson & Keith Breeden

Photography by Tony May
Paintbox by Tom Wood at IQ Videographics
Logo designed by Stylorouge

Book compiled by Nick Mason, David Gilmour & Storm Thorgerson

Additional photography by Burkhard Brandenburger, Aubrey Powell, Peter Christopherson, Nick Mason, Howard Bartrop, Nic tucker, Bob Ellis, Rob Brimson, Colin Jones, Barry Plummer, Phil Taylor, Fisher Park Limited, Jill Furmanovsky, David Gilmour, David Bailey, Bob Dowling, Dimo Safari

Illustrations by George Hardie, Paul Stubbs, Bush Hollyhead, Gerald Scarfe
Assistant editors: Stephanie Roberts, Andrew Collins

With thanks to Holly, Jacqui, Stella, Emily, Kate, Stacey, Paula & Sue. Researcher Sally Weale

Management: Steve O'Rourke, EMKA productions Ltd.
Management for Roger Waters: Mark Fenwick.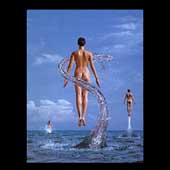 Pink Floyd: The Early Singles:

01. Arnold Layne (2:51)
02. Candy And A Currant Bun (2:38)
03. See Emily Play (2:50)
04. Scarecrow (2:07)
05. Apples And Oranges (3:01)
06. Paint Box (3:27)
07. It Would Be So Nice (3:39)
08. Julia Dream (2:28) (Waters)
09. Point Me At The Sky (3:35) (Waters/Gilmour)
10. Careful With That Axe, Eugene (5:40)

Producer/arranger:
tracks 1 & 2 produced by Joe Boyd for Blackhill Enterprises; tracks 3-10 produced by Norman Smith.
tracks 1-6 (P) 1967, tracks 7-10 (P) 1968 EMI Records Ltd.

All tracks digitally remastered by Doug Sachs at The Mastering Lab, LA
Engineered by James Guthrie

(P) © 1992 EMI Records Ltd.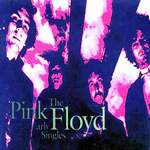 Lyrics