SANTANA ZEBOP!
1981
01. Changes (4:28) (Cat Stevens)
02. E Papa Re (4:33) (Santana/Baker/Margen/Vilato/Ligertwood)
03. Primera Invasion (2:08) (Solberg/Santana/Pasqua/Margen/Lear)
04. Searchin' (3:55) (Solberg/Santana/Ligertwood)
05. Over And Over (4:49) (Rick Meyers)
06. Winning (3:28) (Leo Ballard)
07. Tales Of Kilimanjaro (3:25) (Santana/Rekow/Pasqua/Peraza)
08. The Sensitive Kind (3:33) (J.J.Cale)
09. American Gypsy (3:37) (Santana/Vilato/Rekow/Margen/Ligertwood/Lear/Ballard/Peraza)
10. I Love You Much Too Much (4:43) (Towber/Raye/Olshanetsky)
11. Brightest Star (4:50) (Santana/Ligertwood)
12. Hannibal (3:43) (Santana/Rekow/Pasqua/Ligertwood)

Total playing time: 47:14

Carlos Santana: Guitar, Percussion, Vocals, Background Vocals
Armando Peraza: Percussion, Bongos, Vocals
Richard Baker: Organ, Synthesizer, Piano, Keyboards
Graham Lear: Drums
Alex Ligertwood: Vocals, Background Vocals
David Margen: Bass
Alan Pasqua: Keyboards, Vocals, Background Vocals
Raul Rekow: Percussion, Conga, Background Vocals
Chris Solberg: Guitar, Keyboards, Vocals, Background Vocals, Rhythm
Orestes Vilato: Percussion, Timbales, Background Vocals

Produced by Carlos Santana, Billy Graham & Keith Olsen
Engineered by Fred Catero & Keith Olsen

(P) © 1981 CBS Inc. (Columbia)
Sony Music Entertainment Inc.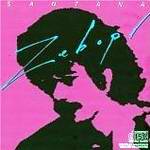 Lyrics