CARLOS SANTANA HAVANA MOON
1983
01. Watch Your Step (4:00) (Bobby Parker/Phil Belmonte)
02. Lightnin' (3:47) (Jones, Santana)
03. Who Do You Love? (2:51) (Ellas McDaniel)
04. Mudbone (5:48) (Santana)
05. One With You (5:12) (Booker T. Jones)
06. Ecuador (1:10) (Santana)
07. Tales Of Kilimanjaro (4:50) (Peraza/Pasqua/Rekow/Santana)
08. Havana Moon (4:07) (Chuck Berry)
09. Daughter Of The Night (4:18) (M. Rickford/H. Huss)
10. They All Went To Mexico (4:44) (Greg Brown)
11. Vereda Tropical (4:56) (Gonzalo Curiel)

Total playing time: 45:48

Carlos Santana: Guitar, Percussion, Backing Vocals
Jose Santana: Violin, Vocals
Flaco Jimenez: Accordion
Booker T. Jones: Keyboards, Backing Vocals
Richard Baker: Keyboards
Barry Beckett: Keyboards
Alan Pasqua: Keyboards, Vocals
Jose Salcedo: Trombone, Trumpet
Chris Solberg: Keyboards, Guitar, Vocals
Lanette Stevens: Horn
Jimmie Vaughan: Guitar
Orestes Vilato: Flute, Percussion, Timbales, Backing Vocals
Kim Wilson: Harmonica, Backing Vocals
Greg Adams: Strings, Horn
Gabriel Arias: Violin
Oscar Chavez: Trombone, Trumpet
Mic Gillette: Trumpet, Horn
Emilio Castillo: Horn, Backing Vocals
Marc Russo: Horn
Tramaine Hawkins: Horn
Stephen Kupka: Horn
Francisco Coronado: Violin
Raymundo Coronado: Violin
Keith Ferguson: Bass
Luis Gonsalez: Bass
David Hood: Bass
David Margen: Bass, Percussion
Fran Christina: Drums
Armando Peraza: Percussion, Bongos, Vocals
Graham Lear: Percussion, Drums
Raul Rekow: Percussion, Conga, Backing Vocals
Alex Ligertwood: Percussion, Vocals
Cherline Hall: Backing Vocals
Candelario Lopez: Vocals
Roberto Moreno: Vocals
Willie Nelson: Vocals
Greg Walker: Vocals
String arranged by Claire Fisher

Produced by Jerry Wexler, Barry Beckett & Keith Olsen,
Engineered by Jim Gaines, Ken Kessie, Chris Minto
Assistant engineers: Wayne Lewis, Maureen Droney
Mixed by Jim Gaines
Mastered by George Horn

Cover art concept by Carlos Santana
Art Direction: Mick Brigden
Photo: Roger Ressmeyer
Liner notes by Carlos Santana

(P) © 1982 CBS Inc. (Columbia)
Sony Music Entertainment Inc.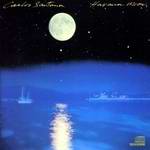 Lyrics