JETHRO TULL ROCK ISLAND
1989
01. Kissing Willie (3:32)
02. The Rattlesnake Trail (3:59)
03. Ears Of Tin (4:53)
04. Undressed To Kill (5:24)
05. Rock Island (6:52)
06. Heavy Water (4:12)
07. Another Christmas Song (3:30)
08. The Whaler's Dues (7:53)
09. Big Riff And Mando (5:57)
10. Strange Avenues (4:09)

Total playing time: 50:25

All songs by Ian Anderson

Ian Anderson: Vocals, Flute, Keyboards, Mandolin, Acoustic Guitar, Drums on 2 & 7
Martin Barre: Guitars
David Pegg: Bass Guitar, Acoustic Bass, Mandolin
Doane Perry: Drums

with:
Martin Allcock: Keyboards on 1 & 10
Peter Vettese: additional Keyboards on 3-6

Produced & engineered by Ian Anderson
Mixed by Ian Anderson & Tim Matyear
assisted by Martin Barre & Mark Tucker
Recorded at Ian's place
Pre-production, & most drum tracks recorded at David Pegg's Woodworm's Studio

Colour illustration by Anton Morris
Line illustration by Jim Gibson
Art direction by John Pasche

Special thanks:
Pearl Flutes, Shure Microphones, Paiste Cymbals, Tama Drums, Randall Amplification, La Bella String, Dolby Labs UK, Project Electronics

(P) © 1989 Chrysalis Records Ltd.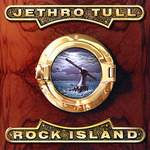 Lyrics