SUPERTRAMP SLOW MOTION
2002
01. Slow Motion (3:50)
02. Little By Little (4:30)
03. Broken Hearted (4:28)
04. Over You (5:07)
05. Tenth Avenue Breakdown (8:57)
06. A Sting In The Tail (5:17)
07. Bee In Your Bonnet (6:27)
08. Goldrush (3:05)
09. Dead Man's Blues (8:25)

Total playing time: 48:56

Words & music by Rick Davies except 'Goldrush' lyrics by R.Davies & Richard Palmer-James

Rick Davies: Vocals, Keyboards, Harmonica
Mark Hart: Keyboards, Guitars, Background Vocals
John Helliwell: Saxophones, Woodwinds
Cliff Hugo: Bass
Bob Siebenberg: Drums
Jesse Siebenberg: Percussion, Background Vocals
Lee Thornburg: Trumpet, Trombone, Background Vocals
Carl Verheyen: Guitars

Produced by Rick Davies
Co-produced by Jay Messina & Mark Hart
Engineered by Jay Messina
Pro Tools Engineering by Jason Mariani

Recorded at:
Backing tracks: Sonora Recorders, LA - Pro Tools engineer: Seth McClain
Overdubs: The Backyard Studios, Hampton Bays, NY
Mixing: Manhattan Center Studios, NYC
Mastering: Sterling Sound, NYC
Mastering engineer: Greg Calbi

Art direction & design: Michael Hodgson Ph.D LA, www.phdla.com
Cover illustration: Michelle Chang
Photos: Jean Ber & Richard Frankel

Management: Sue Davis for Power Steering, Inc.

(P) © 2002 Rick Davies Productions, Inc.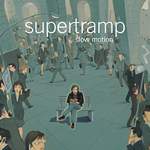 Lyrics