ROGER HODGSON OPEN DOOR
2000
01. Along Came Mary (6:24)
02. The More I Look (4:56)
03. Showdown (5:19)
04. Hungry (4:27)
05. The Garden (2:15)
06. Death And A Zoo (7:32)
07. Love Is A Thousand Times (3:29)
08. Say Goodbye (3:57)
09. Open The Door (8:55)
10. For Every Man (4:43)

Total playing time: 52:02

All songs written by Roger Hodgson, except 10 by Alan Simon/Hodgson & 2 by Trevor Rabin/Hodgson

Roger Hodgson: Vocals, 12-string Guitar [1,2,7], Guitars [3,4,6,10], Harmonium [5], Pipe Organ [8,9], Harpischord [8], Bass [8], Keyboards [1-4,6,9], Piano [6]
Loic Ponthieu: Drums [1-5,7,9,10], Waved Run [9]
Laurent Verneret: Bass Guitar [1-5,7,9,10]
Denis Benarrosh: Percussion [1,3-7,9,10]
Arnaud Dunoyer: Hammond Organ [1,7,9,10]
Trevor Rabin: Electric Guitar, Keyboards & Vocals [2]
Oliver Rousseau: Piano [3]
Alan Simons: High Whistle [1,9]
Gerry Convay: Percussion [1,6], Drums [8]
Christophe Negre: Saxophone [1,4,10]
Bruno Le Rouzic: Bagpipe [1]
Pascal Martin: Uillean Pipe [1,6]
Jean Louis Roques: Accordeon [1,7,10]
Jean Pierre Meneghin: Scottish Drums [1]
Gurvan Houdayer: Scottish Drums [1]
Didier Lockwood: Violin [3,6,8,9]
Jean Jaques Milteau: Harmonica [3]
Claude Samard: Banjo [3], Dobro Slide Guitar [3,4], Bouzouki [6,7], Pedal Steel Guitar [7], Oud [9]
Marco Canepa: Morse Code [1,10]
Dominique Regef: Rebec [5], Vielle de Roue [6]
Alan Thompson: Bass Guitar [6]
Jeff Philips: Drums [6]
Zdenek Rys: Oboe [6]
Pavel Belohavlek: Cello [6]
Michel Gaucher: Flute [9]
Manuel Delgado: Spanish Guitar [9], Palmas [9]
Dan Ar Braz: Apregg. Guitar [10]
Queen Elisabeth II: Speech (1940) [1]
Rev. Jesse Jackson; Ronald Reagan: Guest appearances [3]
Philippolis (The Bulgarian Choir): The Bulgarian Voices [8,9] conducted by Hristo Arbadjiev
Ilana Russell, Sierrah Dietz, Justine Black, Molly Kawtman: Children's Chorus [10] -
The Symphonic Orchestra of Prague [1,2,6,8-10] conducted by Mario Klemens, engineered by Jurai Durovic, score by Martin Kumzak

Produced by Alan Simon & Roger Hodgson
Executive producer: Alan Simon
Recording at Studio 'Arpege', Les Sorinieres (France) - engineered by Eric Chauviere
Recording at Unicorn Studio, (Nevada City, USA) - engineered by Ken Allardyce, assisted by Tony Shepherd
Strings part recorded by Juraj Durovic a 'Barrandov' Studio, Prague, Czech Rep.
Mixed by Marco Canepa at Mulinetti Studio, Recco, Italy
Pro-tools engineer: Alberto Prodi
Mastered by Raphael Jonin at DYAM Studio, Paris
Project co-ordinator: Daniela Bogdanovic
Church organ technical assistant: Michel Boursier

Cover: HUMAN DO design
Inner sleeve art: Mark Chaubaron
Photography: Marc Ribes

(P) © 2000 Red Star Production
Epic is a TM of Sony Music Entertainment Inc.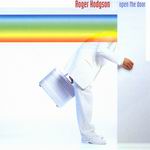 Lyrics