ROGER HODGSON IN THE EYE OF THE STORM
1984
01. Had A Dream (Sleeping With The Enemy) (8:27)
02. In Jeopardy (5:57)
03. Lovers In The Wind (4:13)
04. Hooked On A Problem (5:08)
05. Give Me Love, Give Me Life (7:33)
06. I'm Not Afraid (7:05)
07. Only Because Of You (8:36)

Total playing time: 47:02

Written, produced & arranged by Roger Hodgson

All instruments & voices by Roger Hodgson
except
Michael Shrieve: Drums (1,2,5-7)
Ken Allardyce: Harmonica (6), Add. Vocals (2,3,5)
Jimmy Johnson: Fretless Bass (3,7)
Clair Diament: Female Voices (7)
Scott Page: Saxophones (4)

Recorded at Unicorn Studios, Nevada City
Engineered by Scott Litt & James Farber
Assisted by Ken Allardyce
Technical assistance: Chris Amson
Mixed by James Farber at Power Station, NY
Assisted by Ken Allardyce, Malcolm Pollack
Mastered by Howie Weinberg at Masterdisk, NY
Special thanks to Yamaha & Skip's Music, Sacramento
Roger Hodgson represented by Doug Pringle

I'd like to thank all those who weathered the storm with me, especially Doug Pringle & Ken Allardyce for their musical & moral support

(P) © 1984 A & M Records, Inc.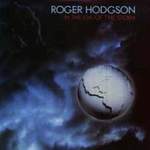 Lyrics