BRYAN FERRY THESE FOOLISH THINGS
1973
01. A Hard Rain's A-Gonna Fall (5:19) (B.Dylan)
02. River Of Salt (1:48) (Ketty Lester - by Brown/J. & B. Zackery)
03. Don't Ever Change (2:15) (The Crickets - by Goffin/King)
04. Piece Of My Heart (3:06) (Erma Franklin - by Berns/Ragovoy)
05. Baby I Don't Care (1:50) (Elvis Presley by Lieber/Stoller)
06. It's My Party (2:00) (Lesley Gore - by Wiener/Gold/Gluck Jr)
07. Don't Worry Baby (4:13) (The Beach Boys - by Wilson/Christian)
08. Sympathy For The Devil (5:50) (The Rolling Stones - by Jagger/Richards)
09. The Track Of My Tears (3:04) (Smokey Robinson & The Miracles - Robinson/Tarplin/Moore)
10. You Won't See Me (2:32) (The Beatles - by Lennon/McCartney)
11. I Love How You Love Me (3:02) (Paris Sisters - Kolber/Mann)
12. Loving You Is Sweeter Than Ever (3:06) (Four Tops - by Hunter/Wonder)
13. These Foolish Things (5:41) (Dorothy Dickson - by Maschwitz/Strackey)

Total playing time: 43:52

Bryan Ferry: Voice & occasional Piano
John Porter: Guitars & Bass
Paul Thompson: Drums
Eddie Jobson: Violin, Keyboards, Synthesizer
David Skinner: Piano
Roger Ball: Alto & Baritone Sax
Malcolm Duncan: Tenor Sax
Henry Lowther: Trumpet
with:
Phil Manzanera: Guitar solo [10]
John Punter: add. Drums [7,8]
Ruan O'Lochlainn: Alto Sax [11]
Robbie Montgomery, Jessie Davis: Backing Vocals [1,8]
'The Angelettes': Backing Vocals [all other tracks]
Roger Ball: Horn arrangements

Produced by Bryan Ferry, John Porter & John Punter
Engineers: John Punter, Steve Nye
Assistant: Andy Arthurs
Majordomo: Christian Wainwright

Recorded at Air Studios, London, June 1973
Mixed by Bob Clearmountain

Cover design: Nicholas De Ville
Photo: Karl Stoecker
Clothes & make-up: Anthony Price
Hair by Smile

(P) © 1973 E.G. Records Ltd.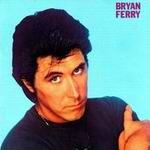 Lyrics