BRYAN FERRY MAMOUNA
1994
01. Don't Want To Know (4:06)
02. N.Y.C. (4:09)
03. Your Painted Smile (3:13)
04. Mamouna (5:10)
05. The Only Face (4:39)
06. The 39 Steps (5:00)
07. Which Way To Turn (5:43)
08. Wildcat Days (4:34)
09. Gemini Moon (3:47)
10. Chain Reaction (5:09)

Total playing time: 45:36

All tracks by Bryan Ferry except 8 Ferry/Eno

Bryan Ferry: Vocals & Keyboards [1-10], Piano [1-5,7,10], Strings [9,10]
Eno: Sonics [1,4-7,9,10], Swoop Treatments [8]
David Williams: Guitars [1,3,4,6-10], Backing Vocals [2]
Neil Hubbard: Guitars [1-7,9,10]
Chester Kamen: Guitars [1,3-10]
Jeff Thall: Guitars [1-4,6,8,10]
Phil Manzanera: Guitars [1,7]
Nathan East: Bass [1-3,5-10]
Steve Ferrone: Drums [1-10]
Maceo Parker: Alto Sax [2]
Nile Rodgers: Rhythm Guitar [2,6,9]
Richard T. Norris: Programme [2,3,5,9,10], Loops [8]
Luke Cresswell: Percussion [2]
Luis Jardim: Percussion [3]
Pino Palladino: Bass [4]
Carleen Anderson: Backings Vocals [1-10]
Yanick Etienne: Backing Vocals [5,6]
Jhelisa: Backing Vocals [1,9,10]
Guy Pratt: Wah Bass [5,6]
Paul Johnson: Backing Vocals [6]
Robin Trower: Strat [6]
Mike Paice: Alto Sax [7]
Andy MacKay: Alto Sax [8]

Produced by Bryan Ferry, Robin Trower
Engineered by Sven Taits
Recorded at Utopia, Olympic & Master Rock Studios, London
Mixed by Bob Clearmountain at Mix This
Mastered by Bob Ludwig at Gateway Studios, Portland

Assitant producer: Johnson Somerset
Consultant: Simon Puxley

Art direction: Nicholas De Ville, Bryan Ferry
Cover painting by James Ward
Photos: Steven Cassidy
Video: Zanna
Cover models: Tamar, Zoe
Costume: The New Renaissance
Management: David Enthoven, Juliet Mann, Andy Gershon at Cohen Brothers Management, L.A.

(P) © 1994 Virgin Records Ltd.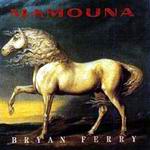 Lyrics