PHIL MANZANERA DIAMOND HEAD
1975
01. Frontera (4:05) (Ian MacCormick/W.MacCormick/R.Wyatt/Ph.Manzanera)
02. Diamond Head (4:28) (Manzanera)
03. Big Day (3:45) (Manzanera/Eno)
04. The Flex (3:34) (Manzanera)
05. Same Time Next Week (4:47) (Manzanera/Wetton)
06. Miss Shapiro (6:24) (Manzanera/Eno)
07. East Of echo (5:47) (Manzanera)
08. Lagrima (2:35) (Manzanera)
09. Alma (6:48) (Manzanera/MacCormack)
10. Carhumba (4:49) (Manzanera)

Total playing time: 47:06

Phil Manzanera: Electric 6 & 12 Guitars, Tiple, Acoustic Guitar, Synth Guitar, Bass, String Synthesizer, Organ, Piano, Vocals
John Wetton: Bass, Vocals, Mellotron
Paul Thompson: Drums
Brian Eno: Vocals, Treatments, Rhythm Guitar
Robert Wyatt: Vocals, Timbals, Cabasa
Andy MacKay: Saxes, Oboe
Eddie Jobson: Strings, Clavinet, Synthesizer
Doreen Chanter: Vocals
William MacCormick: Bass, Vocals
Brian Turrington: Bass
Danny Heibs: Percussion
Chyke Madu: Percussion
Sonny Akpan: Congas, Percussion, Bongos, Big Bong, Marracas
Charles Hayward: Percussion
Dave Jarrett: Keyboards
Ian MacDonald: Bagpipes
Mongezi Feza: Trumpet

Produced by Phil Manzanera for E.G. Records Ltd. (P) 1975
Recorded at Island Studios, London, Dec-Jan 1974/5
Engineer: Rhett Davies
Assistant engineer: Robert Ash
Equipment: Chris Kettle

Cover photo: John Prew
Clothes: Wendy Dagworthy
Love & inspiration: Sharon Targett-Adams

(P) © 1975 E.G. Records Ltd.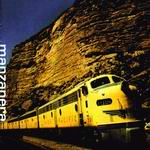 Lyrics