BRYAN FERRY BÊTE NOIRE
1987
01. Limbo (5:00) (Ferry/Leonard)
02. Kiss And Tell (4:57) (Ferry)
03. New Town (4:50) (Ferry)
04. Day For Night (5:35) (Ferry/Leonard)
05. Zamba (3:00) (Ferry/Leonard)
06. The Right Stuff (4:25) (Ferry/Marr)
07. Seven Deadly Sins (5:10) (Ferry/Kamen/Pratt)
08. The Name Of The Game (5:28) (Ferry/Leonard)
09. Bete Noire (4:53) (Ferry/Leonard)

Total playing time: 43:46

Vive la Résistance

Mario Abramovich, Tawatha Agee, Michael Blum, Stuart Breed, Vinnie Colaiuta, Michelle Cobbs, Paulinho da Costa, Diamond Art, Rhett Davies, Simon Draper, Yannick Etienne, Siedah Garrett, David Gilmour, Hilton Sound, Neil Hubbard, Dan Huff, Paul Jarvis, Paul Johnson, Chester Kamen, Abraham Laboriel, Patrick Leonard, Jose Libertella, Julie Losch, Brian Loucks, Jimmy Maelen, Johnny Marr, Marcus Miller, Andy Newmark, Courtney Pine, Guy Pratt, Andrew Reid, John Robinson, Bill Ruppert, Albert Sanchez, Skyline, Luis Stazo, Alistair Thain, Fonzi Thornton, Michael Verdick, Lenny Waronker, David Williams

Beat the system

Produced by Patrick Leonard & Bryan Ferry except
tracks 2,3,6,7 produced by P.Leonard, Chester Kamen & B.Ferry

Engineered by Steve Jackson, Kevin Killen & Ian Eales
Mixed by Alan Meyerson & Bruce Lampcov
Studios: Compass Point, Nassau; Marcadet, Paris; Miravel, Var; Guillaume Tell, Paris
Mastered by Robert C. Ludwig
Executive eroducer: Simon Puxley
Directed by Bryan Ferry

(P) © 1987 Virgin Records Ltd.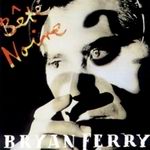 Lyrics