BRYAN FERRY ANOTHER TIME, ANOTHER PLACE
1974
01. The 'In' Crowd (4:36) (Page)
02. Smoke Gets In Your Eyes (2:54) (Kern/Harbach)
03. Walk A Mile In My Shoes (4:44) (South)
04. Funny How Time Slips Away (3:31) (Nelson)
05. You Are My Sunshine (6:37) (Davis/Mitchell)
06. (What A) Wonderful World (2:55) (Cook/Alpert/Adler/Campbell)
07. It Ain't Me Babe (3:57) (Dylan)
08. Fingerpoppin' (3:34) (Turner)
09. Help Me Make It Through The Night (4:16) (Kristofferson)
10. Another Time, Another Place (4:46) (Ferry)

Total playing time: 42:04

Bryan Ferry: Voice, Piano, Harmonica & Organ
John Porter: Guitar
Paul Thompson: Drums
John Wetton: Bass
with:
Henry Lowther: Trumpet
Chris Mercer: Tenor sax
David O'List: Guitar
Ruan O'Lochlainn: Alto Sax
John Porter: Guitar
Chris Pyne: Trombone
John Wetton: Fiddle
Ann Odell: String Arrangements
Martyn Ford: Brass Arrangements
Vicki Brown, Helen Chappelle, Barry St John & Liza Strike: Chorus
also:
Tony Carr, Tony Charles, Don Cirilo, Paul Cosh, Geoff Daley, Martin Drover, Bob Efford, Malcolm Griffiths, Jimmy Hastings, Morris Pert, John Punter,Alf Reece, Peter Robinson, Ronnie Ross, Bruce Rowlands, Steve Saunders, Alan Skidmore, Winston Stone, Mick Warner

Produced by Bryan Ferry
Engineered by John Punter
Assisted by Rhett Davies, Mark Dobson, Gary Edwards & Sean Milligan
Recorded At Island, Ramport and Air Studios - Spring 1974

Media Consultants: Mark Warner, Simon Puxley, Simon Puxley
Art direction: Bob Bowkett
Design: Nicholas Deville
Photo: Eric Boman
Clothing & wardrobe: Antony Price

(P) © 1974 E.G. Records Ltd.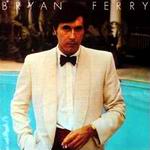 Lyrics