PETER GABRIEL (3rd album)
1980
Also released in German language

01. Intruder (4:53)
02. No Self Control (3:55)
03. Start (1:20)
04. I Don't Remember (4:41)
05. Family Snapshot (4:28)
06. And Through The Wire (5:00)
07. Games Without Frontiers (4:06)
08. Not One Of Us (5:21)
09. Lead A Normal Life (4:14)
10. Biko (7:29)

Total playing time: 45:27

Peter Gabriel: Vocals, Synths, Piano, Percussion, Bass Synth
Kate Bush: Backing Vocals (courtesy of EMI Records)
Phil Collins: Drums (courtesy of Charisma Records)
Larry Fast: Synths, Bass Synth (courtesy of Passport Records Inc)
Robert Fripp: Guitar (courtesy of E.G. Records)
John Giblin: Bass
Dave Gregory: Guitar (courtesy of XTC & Virgin Records)
Tony Levin: Stick
Jerry Marotta: Drums, Percussion
Dick Morrissey: Sax
Morris Pert: Percussion
David Rhodes: Guitar, Backing Vocals (courtesy of Random Hold & Polydor Records)
Paul Weller: Guitar (courtesy of The Jam & Polydor Records)

All songs written by Peter Gabriel
Published by Cliofine Ltd./Hit & Run Music Pub. Ltd except tracks 1, 5, 8, 10 by Peter Gabriel Ltd/Hit & Run Music Pub. Ltd.

Produced by Steve Lillywhite
Engineered by Hugh Padgham
Electronic production by Larry Fast
Recorded in Bath with the Manor Mobile & at the Townhouse London.
Assisted by Nick Thomas, Steve Prestage, Marlis Duncklaus & George Chambers
Equipment: Albert Lawrence & Dave Price
Computer musical instrument: Peter Vogel
Management: Gail Colson & Tony Smith
Personal assistant: Jennifer Hiles
Sleeve design & photos: Hipgnosis (as young as you feel)
SX-70 techniques inspired by Les Krims
Layout: Mekon

(P) © 1980 Charisma Records Ltd.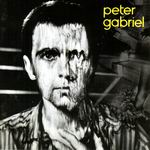 Lyrics