PETER GABRIEL (1st album)
1977
01. Moribund The Burgermeister (4:18)
02. Solsbury Hill (4:20)
03. Modern Love (3:38)
04. Excuse Me (3:19)
05. Humdrum (3:24)
06. Slowburn (4:36)
07. Waiting For The Big One (7:13)
08. Down The Dolce Vita (4:42)
09. Here Comes The Flood (5:54)

Total playing time: 41:24

Alan Schwartzberg: Drums, Directories
Tony Levin: Bass, Tuba, Leader of Barbershop Quartet
Jim Maelen: Percussion, Synthibam, Bones & Barbershop
Steve Hunter: Full Frontal Guitar, Electric & Acoustic, Rhythm Guitar, Pedal Steel
Robert Fripp: Electric Guitar, Classical Guitar, Banjo
Jozef Chirowski: Frontal Keyboard, Barbershop
Larry (Wires) Fast: Synthesizers & Programming
Peter Gabriel: Voices, Keyboard, Flute, Recorder

with:
Dick Wagner: Backing Voice & Solo Guitar on 'The Flood' & end 'Slowburn'
The London Symphony Orchestra arranged & conducted by Michael Gibbs

All songs by Peter Gabriel & published by Ear Pieces/Hit & Run Music except 'Excuse Me' written by Peter Gabriel & Martin Hall & published by Ear Pieces/Airs & Graces Music (Fuse Music)
Produced by Bob Ezrin for My Own Production Co Ltd
Recorded & mixed at The Soundstage, Toronto
Additional recording at Morgan Studios & Olympic Studios, London
Recorded by Bran Christian with Robert Hrycyna, Jim Frank, Dave Harris, Rob O'Brien, Robert Stasiak, Keith Grant
Mastered at J.A.M.F., Toronto, by George Graves

Cover by Hipgnosis
Layout: Mekon
Organisation by Tony Smith, Brian & Alex at Hit & Run

(P) © 1977 Charisma Records Ltd.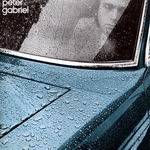 Lyrics