PINK FLOYD OBSCURED BY CLOUDS
1972
Music from 'La Vallee'

01. Obscured By Clouds (3:05) (Waters/Gilmour)
02. When You're In (2:28) (Waters/Gilmour/Mason/Wright)
03. Burning Bridges (3:29) (Wright/Waters)
04. The Gold It's In The... (3:07) (Waters/Gilmour)
05. Wots... Uh The Deal (5:09) (Waters/Gilmour)
06. Mudmen (4:20) (Wright/Gilmour)
07. Childhood's End (4:35) (Gilmour)
08. Free Four (4:16) (Waters)
09. Stay (4:07) (Wright/Waters)
10. Absolutely Curtains (5:52) (Waters/Gilmour/Wright/Mason)

Total playing time: 40:28

Roger Waters: Bass Guitar & Vocals
Nick Mason: Percussion
Dave Gilmour: Guitars & Vocals
Rick Wright: Keyboards & Vocals

'La Vallee' (motion picture)
Directed by Barbet Shroeder
with Bulle Ogier, Jean Pierre Kalfon & Michael Gothard
Produced by Les Films de Losange

Music performed by Pink Floyd

Re-mastering (1995) supervised by James Guthrie
Mastered by Doug Sax at the Mastering Lab, Los Angeles.

Cover by Hipgnosis
Re-packaged by Storm Thorgerson & Jon Crossland.

Film stills courtesy of Les Films de Losange
New photographs by Angus Macray

(P) © 1972 EMI Records Ltd.






La vallee...

...Viviane enjoys a comfortable life as the wife of a French consul until she visits New Guinea in search of curiosities for her Paris boutique... There she meets Olivier and is tempted to join his expedition to the interior, lured by the prospect of rare feathers found only in such remote areas... Led by Gaeten, they travel in search of a secret valley, marked simply 'obscured by clouds' on the map, that is held in reverential esteem by the local people as the home of their gods... The journey is long and arduous - only Gaeten's mystical obsession with the valley keeps them pushing on through increasingly hostile conditions... Along the way, they encounter the mudmen and are invited to join a Papuan ceremony... Eventually Viviane's civilised persona is shed little by little with each new experience until there can be no going back...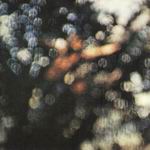 Lyrics