ROGER WATERS AMUSED TO DEATH
1992
01. The Ballad Of Bill Hubbard (4:19)
02. What God Wants, Part I (6:00)
03. Perfect Sense, Part I (4:16)
04. Perfect Sense, Part II (2:50)
05. The Bravery Of Being Out Of Range (4:43)
06. Late Home Tonight, Part I (4:00)
07. Late Home Tonight, Part II (2:13)
08. Too Much Rope (5:47)
09. What God Wants, Part II (3:41)
10. What God Wants, Part III (4:08)
11. Watching TV (6:07)
12. Three Wishes (6:50)
13. It's A Miracle (8:30)
14. Amused To Death (9:06)

Total playing time: 72:30

1. The Ballad Of Bill Hubbard of the Royal Fusiliers: Vocal
Patrick Leonard: Keyboards, Percussion Programming
Jeff Beck: Guitar
Luis Conte: Percussion 2. What God Wants, Part I
Roger Waters: Vocal, EMU Synthesizer, Intro Bass
Patrick Leonard: Keyboards, Choir Arrangement
Jeff Beck: Solo Guitar
Geoff Whitehorn: Arpeggio Guitar
Andy Fairweather-Low: Electric & Acoustic Rhythm Guitars
Tim Pierce: Chorus Guitars
Randy Jackson: Bass
Graham Broad: Drums
Katie Kissoon, Doreen Chanter, N'Dea Davenport, Natalie Jackson: Background Vocals
London Welsh Chorale conducted by Kenneth Bowen
3, 4. Perfect Sense
Roger Waters: Vocal, Synthesizers
P.P. Arnold: Vocal
Marv Albert (the voice of the NBA): Sportscaster
Patrick Leonard: Keyboards, 2nd Sportscaster
B.J. Cole: Pedal Steel Guitar
Steve Lukather: Intro Guitars
Rick DiFonzo: Low Grunting Guitar
Bruce Gaitsch: Acoustic Guitar
James Johnson: Bass
Graham Broad: Drums
Luis Conte: Percussion
Brian Macleod: Snare, Hi-hat
Strings arranged & conducted by John Dupree
5. The Bravery Of Being Out Of Range
Roger Waters: Vocal, 12-string Guitar
Patrick Leonard: Hammond Organ, Synthesizer
Tim Pierce: Guitar
John Pierce: Bass
Denny Fongheiser: Drums
Natalie Jackson, Lynn Fiddmont-Linsey: Background Vocals
6-7. Late Home Tonight: Vocal
Andy Fairweather-Low: Guitars, Background Vocals
James Johnson: Bass
Graham Broad: Drums, Percussion
Luis Conte: Percussion
Steve Sidwell: Cornet
National Philharmonic Orchestra Limited arranged & conducted by Michael Kamen 8. Too Much Rope: Vocal
Patrick Leonard: Keyboards
Andy Fairweather-Low: Rickenbacker 12-string played with a feather
Geoff Whitehorn: Guitars
Steve Lukather: Additional Guitar
James Johnson: Bass
Graham Broad: Drums
Luis Conte: Percussion
Katie Kissoon, Doreen Chanter: Background Vocals
Jessica & Jordan Leonard: screaming kids at end
National Philharmonic Orchestra Limited arranged & conducted by Michael Kamen 9. What God Wants, Part 2
Roger Waters: Vocal
Charles Fleischer: TV Evangelist
Patrick Leonard: Keyboards, Choir Arrangement
Tim Pierce: Lead Guitar
Andy Fairweather-Low: Electric & Acoustic Rhythm Guitars
Randy Jackson: Bass
Graham Broad: Drums
Katie Kissoon, Doreen Chanter: Background Vocals
10. What God Wants, Part 3
Roger Waters: Vocal
Patrick Leonard: Keyboards, Choir Arrangement
Jeff Beck: Solo Guitar
Geoff Whitehorn: Guitars
James Johnson: Bass
Graham Broad: Drums
Luis Conte: Percussion
London Welsh Chorale conducted by Kenneth Bowen
National Philharmonic Orchestra Limited arranged & conducted by Michael Kamen
11. Watching TV
Roger Waters: Vocal, Acoustic Guitar
Don Henley: Vocal
Patrick Leonard: Acoustic Piano
Jeff Beck: Electric Guitar
Andy Fairweather-Low: Acoustic Guitar
John Patitucci: Upright & Electric Bass
Guo Yi & The Peking Brothers: Dulcimer, Lute, Zhen, Oboe, Bass
12. Three Wishes: Vocal
Patrick Leonard: Keyboards
John "Rabbit" Brundrick: Hammond Organ
Jeff Beck: Solo Guitar
Tim Pierce: Chorus Leslie Guitar
Andy Fairweather-Low: Rhythm & Feathered 12-string Guitars
James Johnson: Bass
Graham Broad: Drums
Luis Conte: Percussion
Katie Kissoon, Doreen Chanter: Background Vocals 13. It's A Miracle : Vocal, Bass
Patrick Leonard: Piano, Synthesizers, Choir Arrangement
Jeff Beck: Guitar
James Johnson: Bass
Jeff Porcaro: Drums
John Joyce, Stan Laurel, Jim Haas: Background Vocals
London Welsh Chorale conducted by Kenneth Bowen 14. Amused To Death: Vocal, Acoustic Guitar
Rita Coolidge, Alf Razzell: Vocals
Patrick Leonard: Keyboards
Jeff Beck: Solo Guitar
Geoff Whitehorn: Electric Guitar
James Johnson: Bass
Graham Broad: Drums
Katie Kissoon, Doreen Chanter: Background Vocals Written by Roger Waters

Produced by Patrick Leonard & Roger Waters

Co-produced & recorded by Nick Griffiths
Mixed by James Guthrie

Engineers: Hayden Bendall, Jerry Jordan, Stephen McLaughlin

Assistant engineers: Mike Bosley, Andy Bradfield, Chris Brown, Brian Burrows, Ross Donaldson, Steve Heinke, John Lowson, Marc Moreau, Dary Sulich, Roy Sweeting, Jeremy Wheatley

Assistant mix engineer: Sean O'Dwyer

Recording studios: The Billiard Room, Olympic Studios, CTS Studios, Angel Studios, Abbey Road Studios, London; Compass Point Studios, Nassau; Devonshire Studios, Ameraycan Studios, Evergreen Recording, Johnny Yuma Recording, L.A.

Mix Studio: Devonshire Audio & Visual Studios, Burbank

Mastered by Doug Sax & Ron Lewter at the Mastering Lab, Los Angeles

Creative director: Christopher Austopchuk
Art direction: Mark Burdett
Art co-ordination: Paul M. Martin
Front cover photo: Tony Kaye
Additional photo: Richard Haughton

The gorillas appear courtesy of The Howletts & Port Lympne Foundation.

Management: Mark Fenwick

Special thanks: The late Tom Bromley, Rick Chertoff, Flea, Don Ienner, Tony Kaye, Andrew Locke, Andy & Lynn Quigley, Tony Russell, Suzanne Taylor, Michael & all the staff at the Sunset Marquis.

Dedicated to Private William Hubbard (1888-1917), 8th Batallion of the Royal Fusiliers, City of London regiment.

(P) © 1992 Sony Music Entertainment Inc.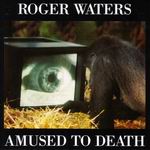 Lyrics