DAVID GILMOUR ABOUT FACE
1984
01. Until We Sleep   (5:15)   
02. Murder   (4:59)
03. Love On The Air   (4:17)
04. Blue Light   (4:34)
05. Out Of The Blue   (3:34)  
06. All Lovers Are Deranged   (3:13)
07. You Know I'm Right   (5:03)
08. Cruise   (4:39)
09. Let's Get Metaphysical   (4:08)
10. Near The End (5:36)

Total playing time: 45:33

All tracks by Gilmour except tracks 3 & 6: music by Gilmour, words by Pete Townshend

David Gilmour: Guitar & Vocals
Jeff Porcaro: Drums & Percussion
Pino Palladino: Bass Guitar
Ian Kewley: Hammond Organ & Piano

with:
Steve Winwood: Piano & organ
Anne Dudley: Synthesiser
Bob Ezrin: Keyboards
Louis Jardine: Percussion
Ray Cooper: Percussion
Jon Lord: Synthesiser
The Kick Horns: Roddy Lorimer, Barbara Snow, Tim Sanders, Simon Clerk
Vicki Brown, Sam Brown, Mickey Feat, Roy Harper: Vocals
Steve Ranee: Fairlight Programming
The National Philharmonic Orchestra
arranged by Michael Kamen with Bob Ezrin

Produced by Bob Ezrin & David Gilmour
Recorded by Andrew Jackson & Kit Woolven at Pathe-Marconi Studios, Paris
Assisted by Robert 'Ringo' Hrycyna, Simon Sullivan, Mark Frank & Kevin Whyte
Mixed by James Guthrie at Mayfair Studios, London
Assisted by Bob Parr, Ollie Fitzjones & Robert Hrycyna
Equipment: Phil Taylor
Orchestra recorded by Eric Tomlinson at Abbey Road Studios
Mastered by Doug Sax & Mike Reese at The Mastering Lab, LA

Special thanks to Pete Townshend & Nick Laird-Clowes

Photography: Davies/Starr, Jill Furmanovsky
Design & production: STd
Management: Steve O'Rourke, EMKA Productions Ltd.

(P) © 1984 Pink Floyd Music Ltd.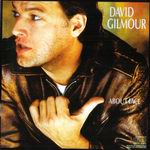 Lyrics