MIKE OLDFIELD OMMADAWN
1975
01. Ommadawn, Part One (19:20)
02. Ommadawn, Part Two (13:52)
03. On Horseback (3:23)

Total playing time: 36:35

Mike Oldfield: Harp, Electric, Acoustic, Classical & 12-string Guitars, Acoustic & Electric Basses, Mandolin, Bodhran, Bazouki, Banjo, Spinet, Grand Piano, Electric Organs, Synthesizers, Glockenspiel, assorted Percussion
Paddy Moloney: Uillean Pipes
Herbie: Northumbrian Bagpipes
Leslie Penning: Recorders
Terry Oldfield: Pan Pipes
Pierre Moerlen: Timpani
David Strange: Cello
Don Blakeson: Trumpet
William Murray: Percussion
Julian Bahula, Ernest Mothle, Lucky Ranku, Eddie Tatne (Jabula): African Drums
Clodagh Simonds, Bridget St John, Sally Oldfield, The Penrhos Kids (Jason, Abigail, Ivan & Briony Griffiths): Vocals

The Hereford City Band conducted by Leslie Penning

Produced & engineered by Mike Oldfield
Recorded at The Beacon, Jan-Sept 1975, African drums recorded at The Manor
Cover photo by David Bailey

(P) © 1975 Virgin Records Ltd.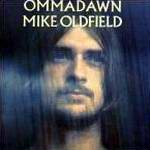 Lyrics