MANFRED MANN'S EARTH BAND WATCH
1978
01. Circles (4:49) (Alan Mark)
02. Drowning On Dry Land (Slade)/Fish Soup (6:00) (Flett/Mann)
03. Chicago Institute (5:47) (Peter Thomas/Mann/Flett)
04. California (5:31) (Sue Vickers)
05. Davy's On The Road Again (5:54) (John Simon/Robbie Robertson) *
06. Martha's Madman (4:52) (Lane Teitgen)
07. Mighty Quinn (6:29) (Bob Dylan) *

Bonus tracks (1998 re-master):

08. California (3:45) (single edit)
09. Davy's On The Road Again (3:38) (single edit)
10. Bouillabaisse (4:01) (Flett/Mann) (single edit)
11. Mighty Quinn (3:39) (single edit)

Total playing time: 54:25

Chris Hamlet Thompson: Vocals, Guitar
Dave Flett: Lead & Acoustic Guitars
Pat King: Bass Guitar, Backing Vocals
Chris Slade: Drums, Percussion
Manfred Mann: Keyboards, Backing Vocals

with:
Doreen & Irene Chanter, Stevie Lange, Victy Silva, Kim Goddy: Backing Vocals

Produced by Manfred Mann & Earth Band
Recorded at the Workhouse, Old Kent Rd., London, Apr-Dec. 1977
* except for tracks 5 & 7 recorded live in Europe with overdubs added in London
Engineers: Laurence Latham, Rick Walton
Tape operator: Edwin Cross
Mixed at the Work House
Road crew: Mouse, Mick Williams, Charlie Macpherson
Album designed from an original painting by Michael Sanz
Photography: Pat King

Remaster credits:
Re-mastered by Mike Brown & Robert M. Corich assited by Richard Roy
Additional material courtesy Manfred Mann, The Workhouse, Andy & Carol Taylor at Platform End, Helen Milner, Steve Fernie & Mick Rogers
Additional thanks to Ron Clint & Greg Russo
Revised artwork & liner notes prepared by Red Steel Productions for Creature Music Ltd.
CD artwork: Frank McPartland, Creation Graphics, Luton
Additional sleeve notes by Andy Taylor

Bonus tracks:

California Dreaming (single edit)
Edited from the longer single version. There were actually quite a number of edits within the song. This version had to be re-built on computer using the original album version. It appears on the original edit master for the single had been destroyed. The B-side in the UK was another album track, 'Chicago Institute' for the single it was shortened to 'Chicago'. In the US the single was backed by the edited version of 'Fish Soup' & re-titled 'Bouillabaisse'.

Davy's On The Road Again (single edit)
UK top 10 single. This was an edited version of the album track.

Bouillabaisse (single edit)
Edited version of the album track 'Fish Soup' which was a B-side.

Mighty Quinn (single edit)
A completely different version to the album version. The single version was a studio recording with a live section added in the beginning. This was quite unlike the album version which had been recorded live & had studio overdubs. The 'Mighty Quinn' single used an excerpt from the album version for the B-side, entitled 'Tiny', it was just that.




Originally released by Bronze Records (BRON 507), 24/02/78




(P) © 1978 Petbrook Ltd. on exclusive licence to Creature Music Ltd.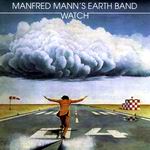 Lyrics
Sleeve notes