MANFRED MANN'S PLAINS MUSIC
1991
01. Kiowa (3:16)
02. Medicine Song (4:15)
03. Wounded Knee (4:51)
04. Laguna (4:55)
05. Sikelele I (3:43)
06. Hunting Bow (1:34)
07. Instrumedicine Song (4:06)
08. Sikelele II (4:03)
09. Hunting Bow (reprise) (2:40)

Bonus tracks:

10. Salmon Fishing (4:01)
11. L.I.A.S.O.M. (3:51)
12. Medicine Song (4:51) (re-mix)

Total playing time: 45:34

The album is called 'Plains Music' as it consisits mainly of the melodies of the North American Plains Indians. We don not pretend that it is in any sense representative of the original ethnic music which was its source material.
I tried to make a simple album of Plains Music using as few notes as possible & keepnng the tracks short & to the point. - Manfred Mann 1991.

Noel McCalla: Lead Vocals
Manfred Mann: Keyborads
Barbara Thompson: Saxophonist
Peter Sklair: Bass
Ian Hermann: Drums & Percussion
Smiler Makan: African Hunting Bows
Kelly Petlane: Pennywhistle
Doren Thobeki, Walter Sanza, Chief Dawethi: add. Vocals

Produced by Manfred Mnn
All material except Sikelele I + II are orginal Red-Indian tribal chants
Recorded at Workhouse Studios, London; RPM, South Africa
Engineers: Stuart Barry, Ian Thompson & Daryll
Thanks to: Saul Ozynski, Steve Fernie, Byron Byrd, Mick Rogers, Prenate Damm, Lillian Bronjohn Lindemann, Dave Marks & David Boyle

Cover concept by Lutz Holter & Andreas Wurfel
Original Artwork by Arnold Dobbs

Bonus tracks:

Salmon Fishing - not used on the South African & European releases. It was however added to the US release in place of Hunting Bow (reprise). The reason for dropping this was that teh US distributors didn't like the idea of two versions of the same tune. Salmon Fishing was not thought to have worked quite well enough to include on the earlier releases. The belated UK version of Plains Music did include both Hunting Bow (reprise) & Salmon Fishing.

L.I.A.S.O.M. - this is an altered version of a song called Geronimo's Cadillac that appeared on the MMEB album 'Masque'. The version included here is quite different, with the musicians giving it a distinct Plains Music flavour.

Medicine Song (re-mix) - this is the re-mixed version that was issued as a single.

Originally released in US by Rhythm Safari (1991); in Europe - Intuition (1991); UK - Kaz Records (1992).




(P) © 1991 Petbrook Ltd. on exclusive licence to Creature Music Ltd.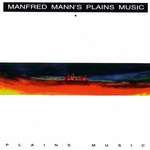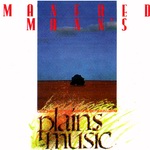 Lyrics
Sleeve notes