MARILLION CLUTCHING AT STRAWS
1987
01. Hotel Hobbies (3:35)
02. Warm Wet Circles (4:25)
03. That Time Of The Night (The Short Straw) (6:00)
04. Going Under (2:47) *
05. Just For The Record (3:09)
06. White Russian (6:27)
07. Incommunicado (5:16)
08. Torch Song (4:04)
09. Slainte Mhath (4:45)
10. Sugar Mice (5:46)
11. The Last Straw (5:58)
Happy Ending

Total playing time: 52:18

* not available on LP

Fish: Voice
Steve Rothery: Guitars
Mark Kelly: Keyboards
Pete Trewavas: Bass
Ian Mosley: Drums, Percussion

Music: Marillion, arranged by Marillion
Lyrics: Fish & Derek William Dick
Produced by Chris Kimsey

Backing Vocals on 'Warm Wet Circles' & 'The Last Straw': Tessa Niles
Backing Vocals of 'Incommunicado': Christopher Robbin Kimsey
'Dr. Finlay' - ('Torch Song'): John Cavanagh

Recorded at Westside Studios, London
Recorded by Nick Davis
Assisted by Richard Sullivan
Mixed at Advision Studios, London
Mixed by David Jacob
Assisted by Avril Macintosh
Management: John Arnison
Crew: Andy Field, Steve Robinson, Smick Hardgrave
Sec: Ann Lawler

Sleeve concept by Fish
Illustration & design by Mark Wilkinson
Photogarphy by Janus van Helfteren
with thanks to the inhabitants of 'The Bakers Arms' one April afternoon

This album is dedicated to Tony Stratton-Smith

Published by Marillion/Charisma Music Pub Co. Ltd.

(P) © 1987 EMI Records Ltd.





Bonus disc (remaster,1997):

01. Incommunicado (5:57) (alternate version)
02. Tux On (5:13)
03. Going Under (2:48) (extended version)
04. Beaujolais Day (4:51)
05. Story From A Thin Wall (6:47)
06. Shadows On The Barley (2:07)
07. Sunset Hill (4:21)
08. Tic-Tac-Toe (2:59)
09. Voice In The Crowd (3:29)
10. Exile On Princes Street (5:29)
11. White Russians (6:15) (demo version)
12. Sugar Mice In The Rain (5:56)
13. Warm Wet Circles (2:20)

Tracks 4-12 are previously unreleased
Track 13 is a hidden Multimedia track: includes info on remastered releases, a QuickTime movie & a slide-show.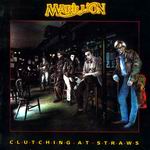 Lyrics