LED ZEPPELIN PRESENCE
1976
01. Achilles Last Stand (10:25)
02. For Your Life (6:24)
03. Royal Orleans (2:59)
04. Nobody's Fault But Mine (6:16)
05. Candy Store Rock (4:11)
06. Hots On For Nowhere (4:44)
07. Tea For One (9:26)

Total playing time: 44:28

All tracks by Page/Plant except 3 by Bonham/Jones/Page/Plant

Robert Plant: Lead Vocal, Harmonica
Jimmy Page: Electric Guitar, Backing Vocal
John Paul Jones: Bass, Backing Vocal
John Bonham: Drums, Percussion

Produced by Jimmy Page
Executive producer: Peter Grant
Engineered & mixed by Keith Harwood
Tape engineer: Jeremy Gee

Sleeve by Hipgnosis & Hardie
Recorded & mixed in Nov-Dec 1975 at Musicland Studios, Munich, Germany
'The Object' © 1976 Swan Song Inc.

Originally released as Swan Song 8416 on 31/03/76

'Candy Store Rock' was released as a single (Swan Song 70110) on 6/18/76 with 'Royal Orleans' on the B-side

Digitally remastered from the original master tapes by Jimmy Page & George Marino at Sterling Sound.

(P) © 1976 Swan Song Inc./ Atlantic Recording Corp.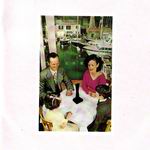 Lyrics