TONY BANKS BANKSTATEMENT
1989
01. Throwback (4:39)
02. I'll Be Waiting (5:56)
03. Queen Of Darkness (4:27)
04. That Night (4:41)
05. Raincloud (4:40)
06. The Border (5:52)
07. Big Man (4:17)
08. A House Needs A Roof (4:07)
09. The More I Hide It (4:31)
10. Diamonds Aren't So Hard (5:13)
11. Thursday The Twelfth (4:48)

Total playing time: 53:15

All songs by Tony Banks

Tony Banks: Keyboards, Bass Synth, Lead Vocal (track 7)
Alistair Gordon: Lead Vocal (tracks 1, 2, 4-6, 9, 10) & Backing Vocals
Jayney Klimek: Lead Vocal (tracks 3 & 8) & Backing Vocals
Geoff Dugmore: Drums
Pino Palladino: Bass Guitar (tracks 1, 2, 4, 5, 11)
Dick Nolan: Bass Guitar (tracks 3, 6, 7,)
Steve Hillage: Guitar

Throwback:
John Wilson: Additional Vocals
Keyboard brass augmented by The Phantom Horns
Gary Barnacle: Sax
Pete Thorns: Trombone
John Thirkell: Trumpet
Derek Watkins: Trumpet

Raincloud:
Martin Ditcham: Congas & Tambourine

Big Man:
Tony Banks: Synth Lead Guitar

The More I Hide It and Diamonds Aren't So Hard:
Martin Robertson: Saxes

Produced by Steve Hillage & Tony Banks
Engineered by Stephen Chase
Additonal engineering: John Gallon
Assistants: Simon Osborne, Hugo Nicholson, Andy Mason & Croydon

Recorded at the Farm, Surrey
Technical assistants: Geoff Callingham, Mike Bowen

Design: Halpin Grey Vermeir
Cover photo: Andrew Olney
Portraits: John Swannell

Thanks also to Dale Newman, Steve Jones, Howie Hoffman, Tony Smith, Carol Willis Impeyand all at Hit & Run, especially Monty Wynne

(P) © 1989 EMI Records Ltd.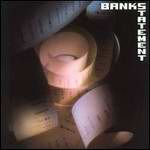 Lyrics