DEEP PURPLE SHADES OF DEEP PURPLE
1968
01. And The Address (4:38) (Blackmore/Lord)
02. Hush (4:25) (Joe South)
03. One More Rainy Day (3:40) (Lord/Evans)
04. Prelude (7:19): Happiness (trad.arr.Deep Purple)/ I'm So Glad (Elmore James)
05. Mandrake Root (6:09) (Blackmore/Evans/Lord)
06. Help (6:01) (Lennon/McCartney)
07. Love Help Me (3:49) (Blackmore/Evans)
08. Hey Joe (7:34) (Roberts)

Total playing time: 43:42

Bonus tracks (2000 remaster):

09. Shadows (3:38) (Lord/Evans/Simper/Blackmore) (album out take)
10. Love Help Me (3:26) (instrumental)
11. Help (5:20) (alternate take)
12. Hey Joe (4:02) (BBC 'Top Gear' session, Jan 1969)
13. Hush (3:53) (live US TV, 1968)

Total playing time: 64:00

Rod Evans: Vocals
Jon Lord: Vocals, Organ
Nic Simper: Vocals, Bass Guitar
Ritchie Blackmore: Lead Guitar
Ian Paice: Drums

Produced by Derek Lawrence
Engineer: Barry Ainsworth
Recorded during May 1968 at Pye Studios, London
Dedicated to Bobby, Chris & Ravel

'Shades of DP' was recorded in about 18 months between May 11 & 13 1968, just a few months after the group had formed. The band was a combination of the groups 'Roundabout' (feat. Blackmore, Lord & Simper) & 'The Maze' (feat. Evans & Paice). Blacmore, Lord & Simper had been in the music business for years, Evans & Paice for not quite as long, but none of them had ever tasted major success before the release of the album.

The combined talents of 5 young men are here extended to create realms of musical colour such as have never been before on record in Shades of DP.
There's Jon Lord, Jon is tall, slim & some might say sinister until they hear the sweetness of & light he paints with his electronic palette. To the others he is 'The Walrus'.
Rod Evans is their mouthpiece on this disc & it's in his nature to be the romantic member of the team.
Nic Simper is a London native who also plays the bass guitar, he's the joker in the pack who fondly trails a dog by the name of 'Loppy Lips'.
On drums the man is Ian Paice whose sticks explode upon his skins sounds that belie his gentle looks.
The lead guitar is played by Ritchie Blackmore who speaks to most through his wild strings as if to say the instrument is more eloquent than I.
Having met the group , explore the depths of their creations now by turning on your record player, adjust its volume to a peek & then whisper of their souls.
'And The Address' which explodes into a wall of noise before losing you in a vast purple sea of sound. A distant animal howls only to be silenced by some organ chords. 'Hush' , cries the choir for Rod is about to sing & having sung, Jon's organ plays its part & the excitement mounts, hush sing the choir & peace is born. A crash of thunder bursts upon the scene & 'One More Rainy Day' has arrived. Stay with it through for on the heels of rain must come the sun, & when it does 'Happiness' & prelude to the final song 'I'm So Glad'
Side 2 moves with 'Mandrake Root' full of promise & amorous intent from outer space comes a plaintive cry; it echoes off the Himalayas & finds its resting place at home. 'Help' it says, but in McCartney's words no help is found. I need love, 'Love Help Me' is the call & is aroused a mood of optimism by the boys, come let's find love, a new love, love there'll be, somewhere there must be one.
South perhaps the search will end. 'Hey Joe' where are you going with that gun in your hand? But Joe's tale too is one of love & he must go south in search of peace, to Mexico perhaps, somewhere lies the answer.


CAB


(P) © 1968 EMI Records Ltd.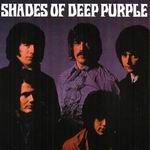 Lyrics