DEEP PURPLE IN ROCK
1970
01. Speed King (5:53) Just a few roots, replanted (IBS)
02. Bloodsucker (4:13) A particularly nasty sort of fellow, there are lots of us
&nbsp (Abbey Road)
03. Child In Time (10:18) The story of a loser - it could be you (IBC)
04. Flight Of The Rat (7:55)
Just to remind you there are other ways of turning on (DeLaneLea)
05. Into The Fire (3:29) Out of the frying pan... (IBC)
06. Living Wreck (4:31) It takes all sorts - support your local groupie. (IBC)
07. Hard Lovin' Man (7:10) For Martin Birch - catalyst (De Lane Mea)

Bonus tracks (25th anniversary 1995 re-master):

08. Black Night (3:27) (original single version)
09. Studio Chat (1) (0:33)
10. Speed King (4:15) (piano version)
11. Studio Chat (2) (0:27)
12. Cry Free (3:21) (Roger Glover remix)
13. Studio Chat (3) (0:05)
14. Jam Stew (2:31) (unreleased instrumental)
15. Studio Chat (4) (0:40)
16. Flight Of The Rat (7:55) (Roger Glover remix)
17. Studio Chat (5) (0:31)
18. Speed King (5:53) (Roger Glover remix)
19. Studio Chat (6) (0:23)
20. Black Night (4:47) (unedited Roger Glover remix)

Total playing time: 78:27


Each track is a group composition published by Hec Music

Ritchie Blackmore: Guitar
Ian Gillan: Vocals
Roger Glover: Bass
Jon Lord: Keyboards
Ian Paice: Drums, Percussion

Produced by Deep Purple for Edwards Coletta Productions
Album devised & arranged by Deep Purple
Recording studios:
IBC, engineer: Andy Knight
De Lane Lea, engineer: Martin Birch
Abbey Road, engineer: Philip McDonald
Equipment: Mick (Egg) Angus, Ian (Bige) Hansford

Cover design: Edwards Coletta Productions
Art studios: Nesbit Phipps & Froome
Photography: Mike Brown, Alan Hall

(P) © 1970 HEC Enterprises Ltd. under licence to EMI Records Ltd.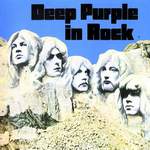 Lyrics